Artesia 16 Hr CEU Training, May 20-22, 2016
Ethics, Rotator Cuff, and Low Back Pain

Call 575-758-2725 to Register.
Limited space. Call Now to reserve your place.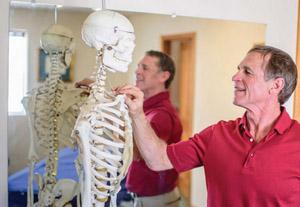 Instructor James Ritchie

Friday May 20, evening 5-9pm
Saturday May 21, day 9am-5pm
Sunday May 22, morning 9am-1pm

Tuition $427
Early Bird, before May 15 pay $359
Bring-a-Friend, two people for $659


This session is designed for experienced practitioners of Massage Therapy or PT and will cover the SITS muscles of the shoulder with Deep Tissue technique and Applied Kinesiology using the Test, Stretch, Test, Deep Stroke, Positional Release, New Patterning, Resistance Exercises. Low Back Pain will be addressed with deep tissue for Psoas, Piriformis and Gluteus muscles. Ethics is covered in entertaining partner communication exercises and other MTB required material.

Diplomas will be generated on the last day of class for immediate submission to the Board of NM.

The Taos School of Massage features a "No Lecture" Format.
Classroom presentations focuses on demonstration, practice, and application. Spontaneous questions and participant-originated problem-solving is encouraged.

Call 575-758-2725 for Artesia location and more information.